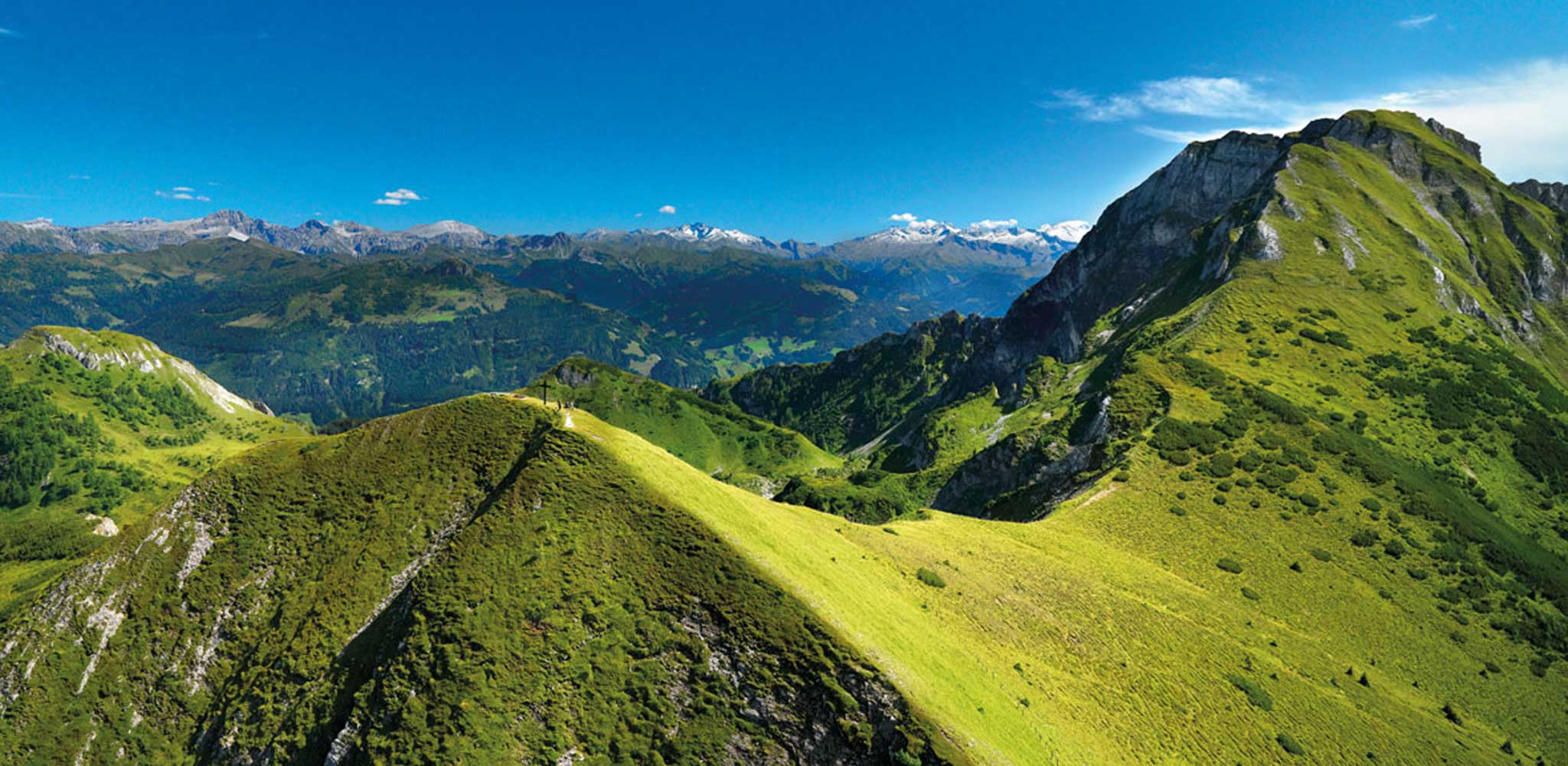 Summer in St. Johann - Alpendorf
The mild and sunny climate of the Salzach valley is made for enjoyable hiking in and around St. Johann im Pongau. Grass green peaks offer stunning views and cozy mountain huts await guests with hearty snacks and the typical Salzburg hospitality.
In no time at all, you will refuel and forget your daily stress. Simply sit back, take a deep breath, let your eyes wander across the dreamy mountain landscape and well-maintained trails, and see how quickly you are able to relax.
As the perfect complement to an eventful hike, try the savory Pongau specialties served in the huts.
Many destinations, such as the Liechtenstein Gorge, the Giant Ice World, the Grossglockner, the Hohenwerfen Castle, and various mines , can be visited in any weather.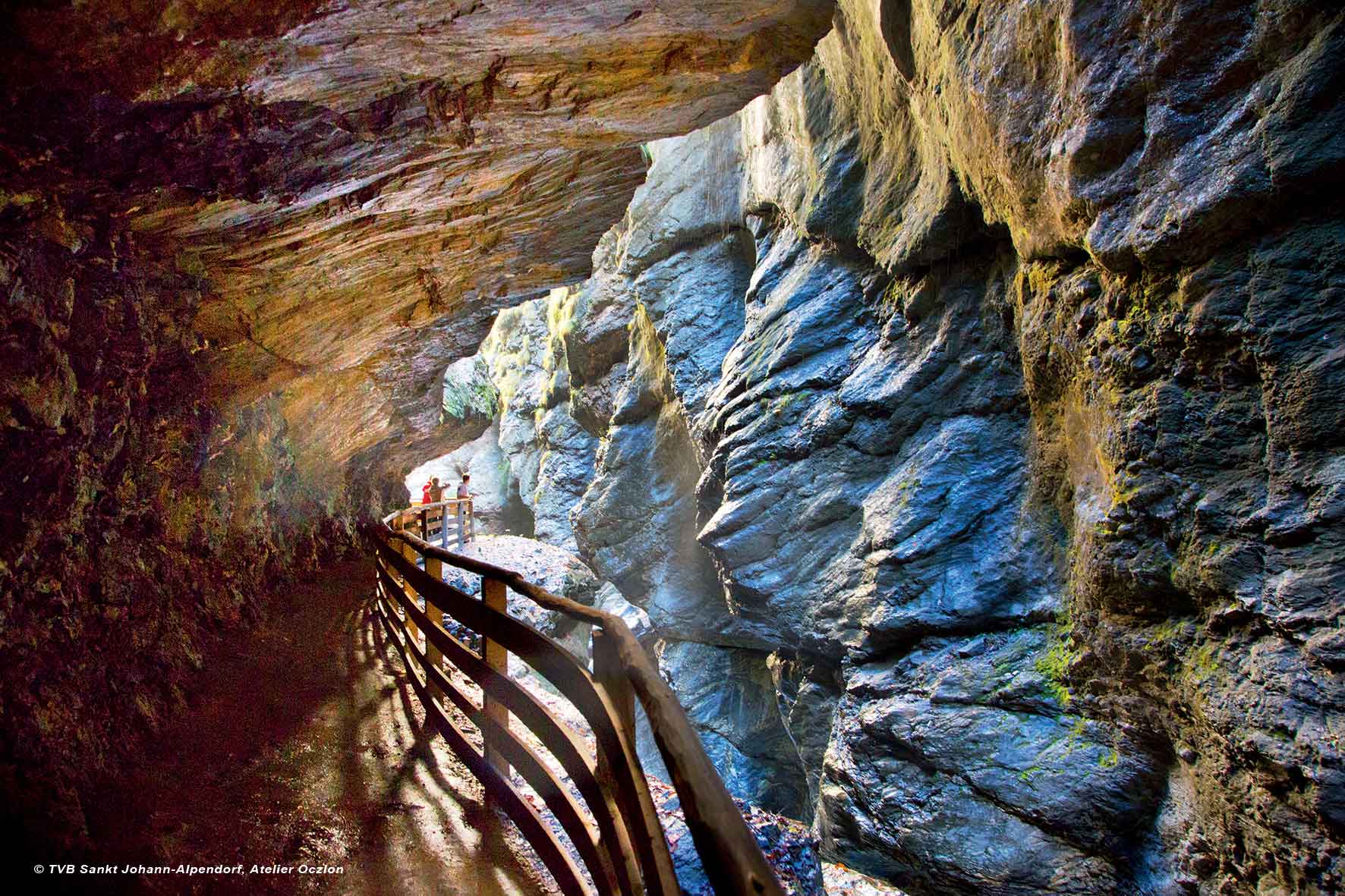 Liechtenstein Gorge
For thousands of years already, the Großarl mountain stream has been eating into the rock and thundering into Salzach below with unstoppable force. Liechtenstein Gorge is one of the longest and deepest water gorges in the Alps. 1100 liters of water flow through the veil falls of the gorge every second
Phone: +43 6412 6036
Giant Ice World
Another highlight, a short 40 minute drive into the town of Werfen, are the world's largest ice caves with an incredible total length of 42 kilometers - the Giant Ice World. Cold air masses flow into the cave in winter. Due to rising temperatures in the spring, the ice begins to melt, making the water seep into the cave, where it freezes. This and other complex processes create the enormous, stunning ice formations - the "Ice Giants."
Phone.: +43 6468 5248
Web: www.eisriesenwelt.at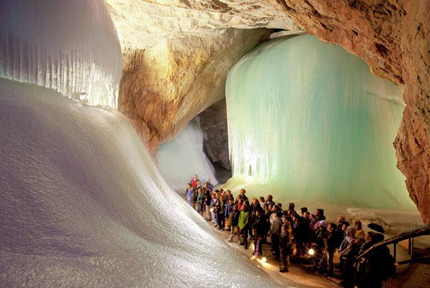 Grossglockner
Since the establishment of the Grossglockner High Alpine Road, what was once reserved for experienced climbers is now an experience for young and old and enjoys continued enthusiasm and fascination.
Phone: +43 662 873673 - 0
Web: www.grossglockner.at
Hohenwerfen Castle
Former archbishop's fortress from the 11th century. Medieval bustle with spectacular fight scenes, jugglers, and historical craft can be found alongside flying demonstrations by the historic falconry.
Phone: +43 6468 7603
There is plenty to do for children as well in St.Johann - Alpendorf - such as the "Ghost Mountain" - an amusement park with ghost train and ghost village on the Gernkogel.
In addition, the world-famous City of Mozart, Salzburg, is not far away and always worth a visit.